LeadRocks 
Better Leads For Your Needs
Spare wealth of your time and focus on negotiations
Sign up for free
Highly reliable B2B contact database
Populating your CRMs or automation tools with enriched data becomes easier than ever
Prospecting
Drill down by job title, location, company name, industry, team size to get to high-quality leads. Pull accurate & actionable contact data for your prospecting needs.
Find my leads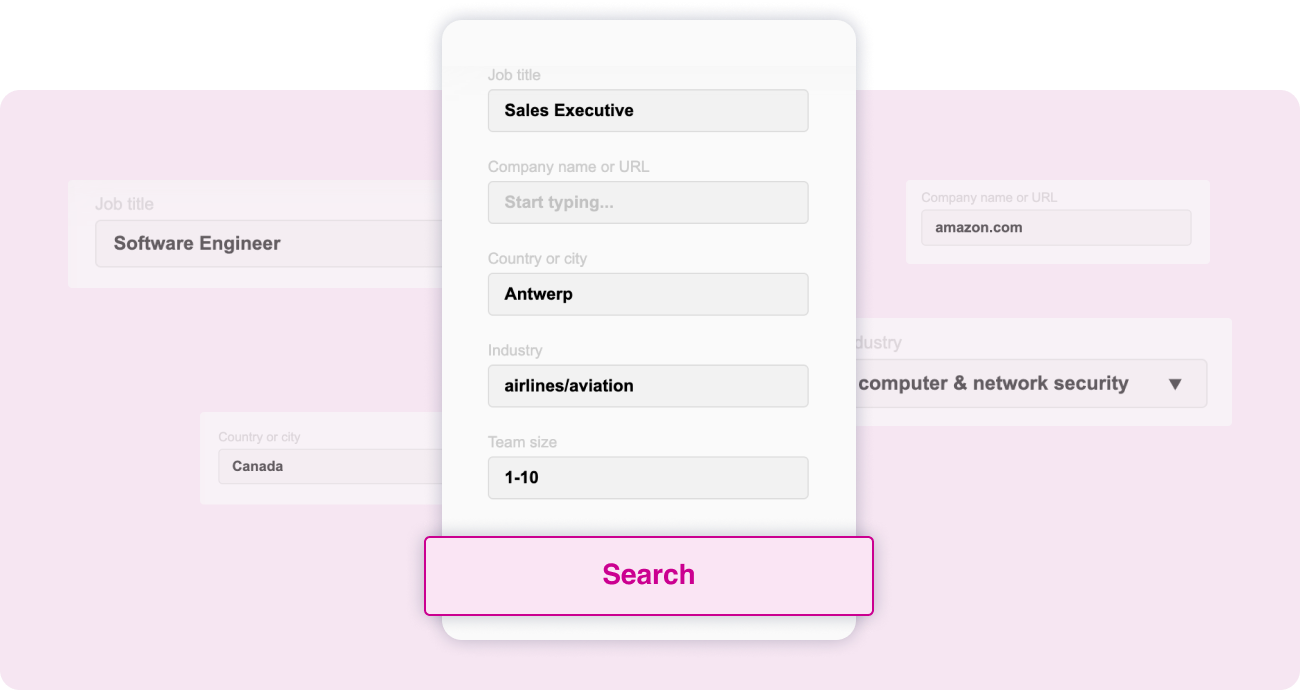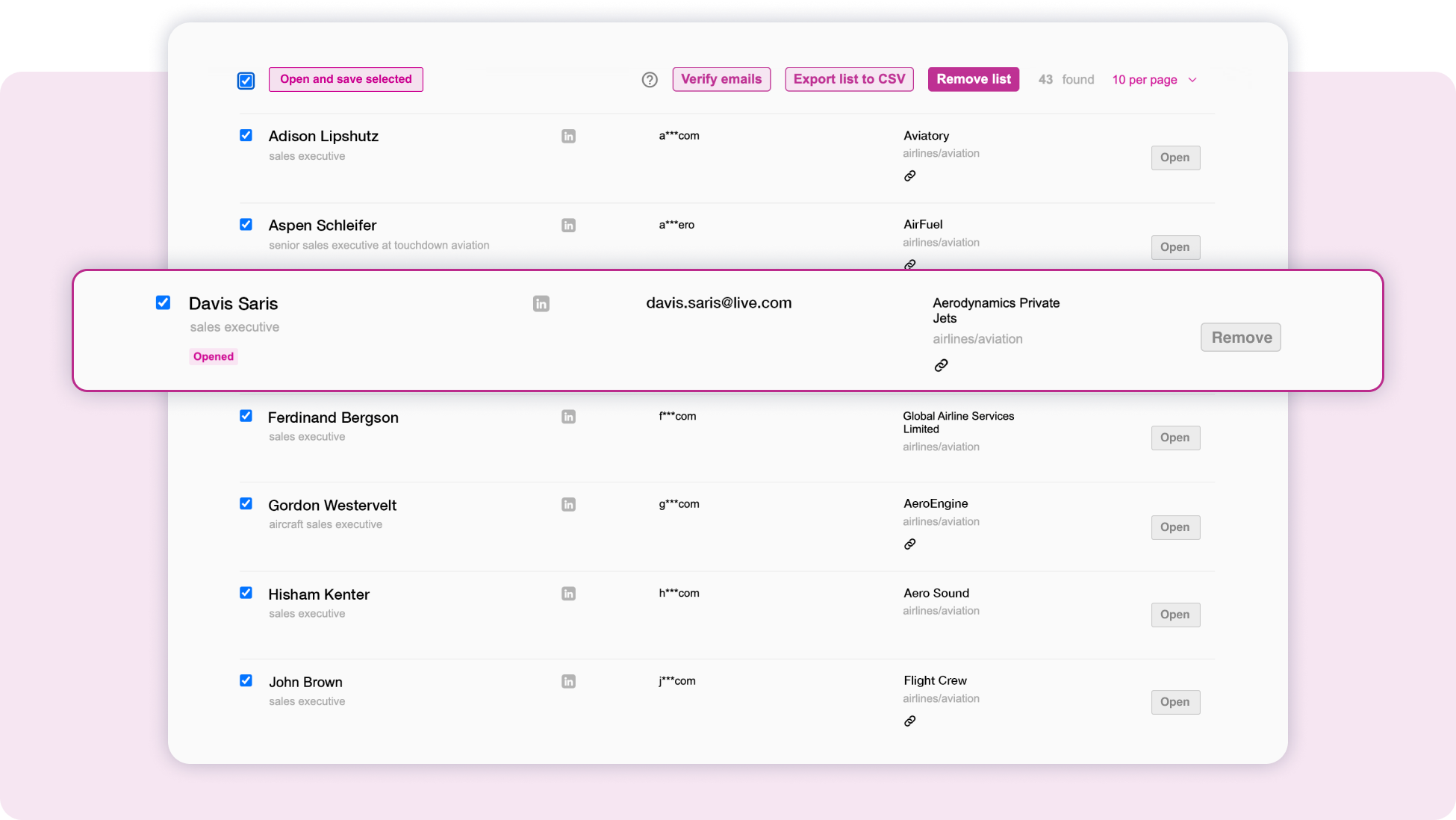 Verification
Verify your emails right in the LeadRocks dashboard. Download the results to a CSV file to use in your outreach and impact your sales numbers.
Find my leads
Coming soon
Email outreach automation
Outreach
Create personalized email campaigns with scheduled follow-ups. Use sequences for cold outreach, sales, onboarding, nurturing, or your brand marketing campaigns.
Sign up for free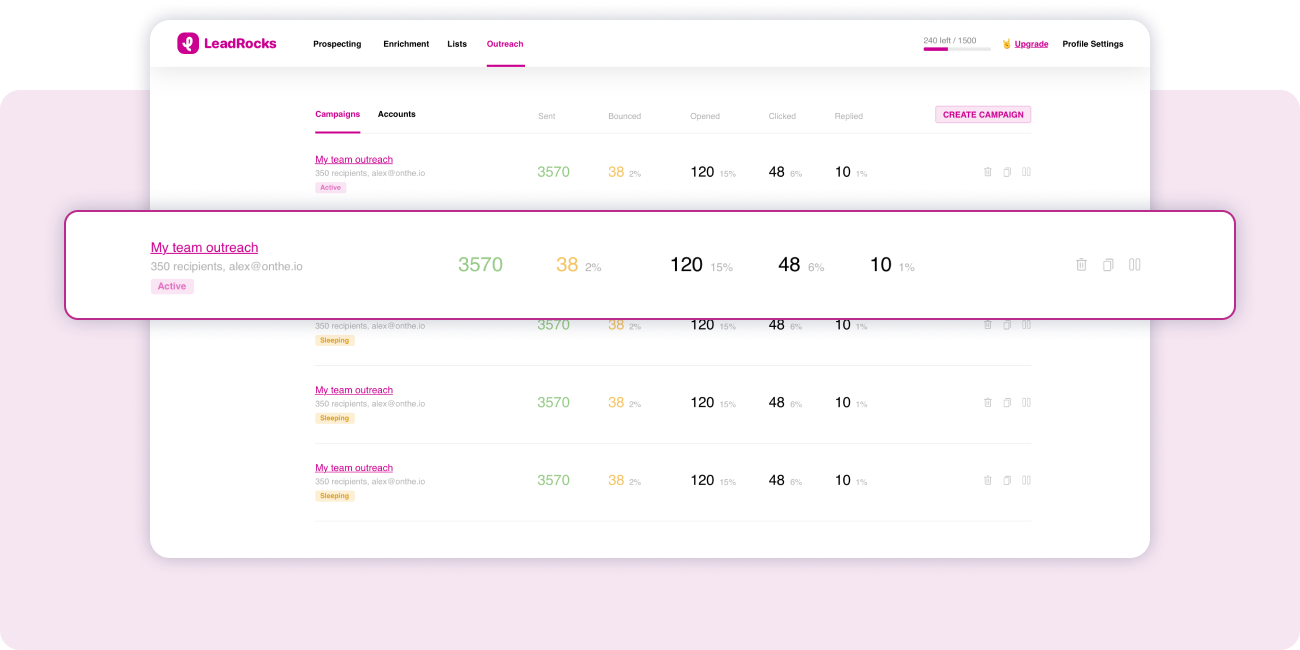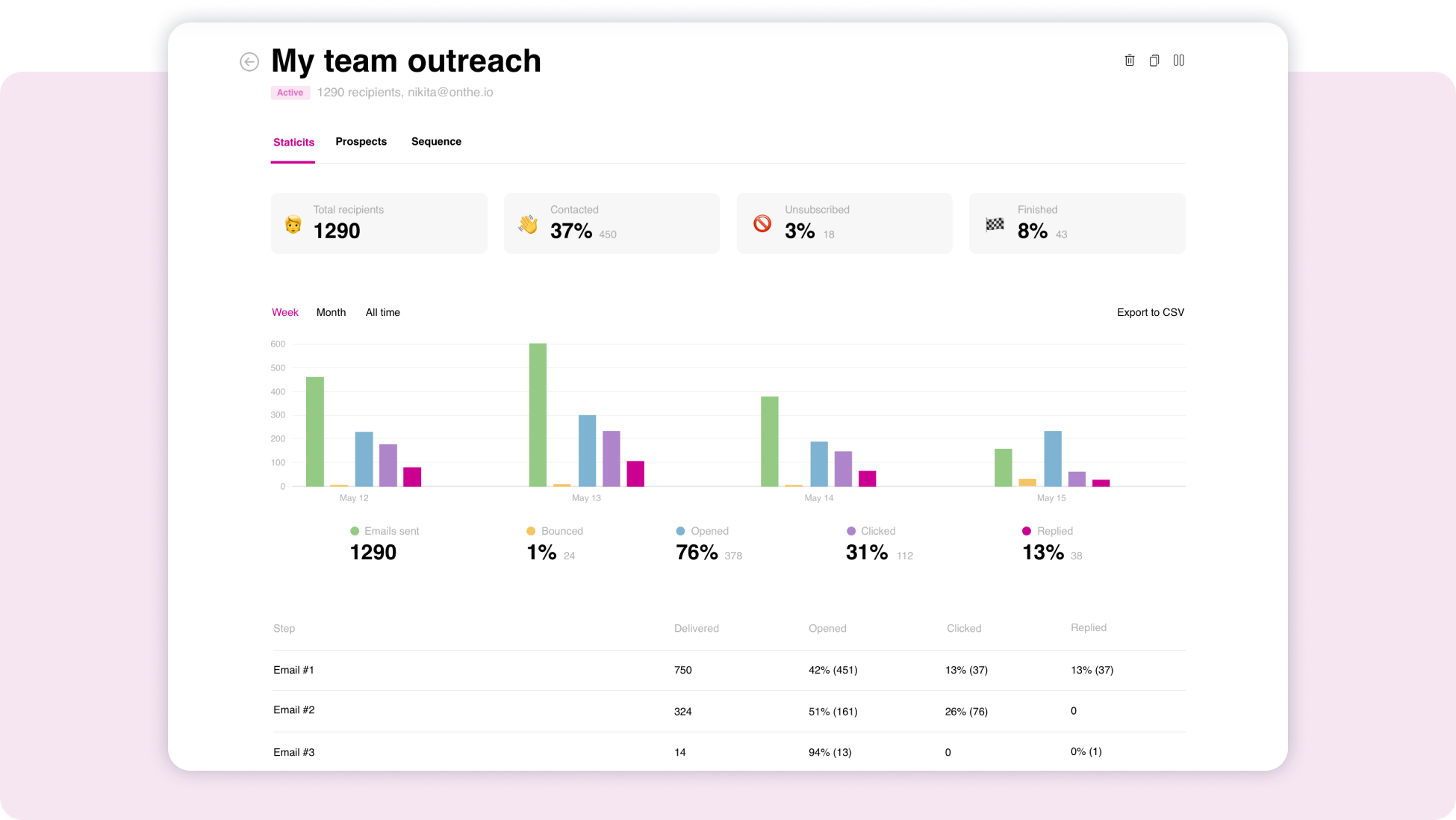 Outreach
Enjoy real-time analytics for each campaign and check how many emails were sent, opened, clicked, or replied. Store the results in LeadRocks dashboard or export data to a CSV.
Sign up for free
Data enrichment
Enrichment
Already have a list of LinkedIn accounts you want to go after and need their emails? Just drop your file in here and we will give back all data we have.
Sign up for free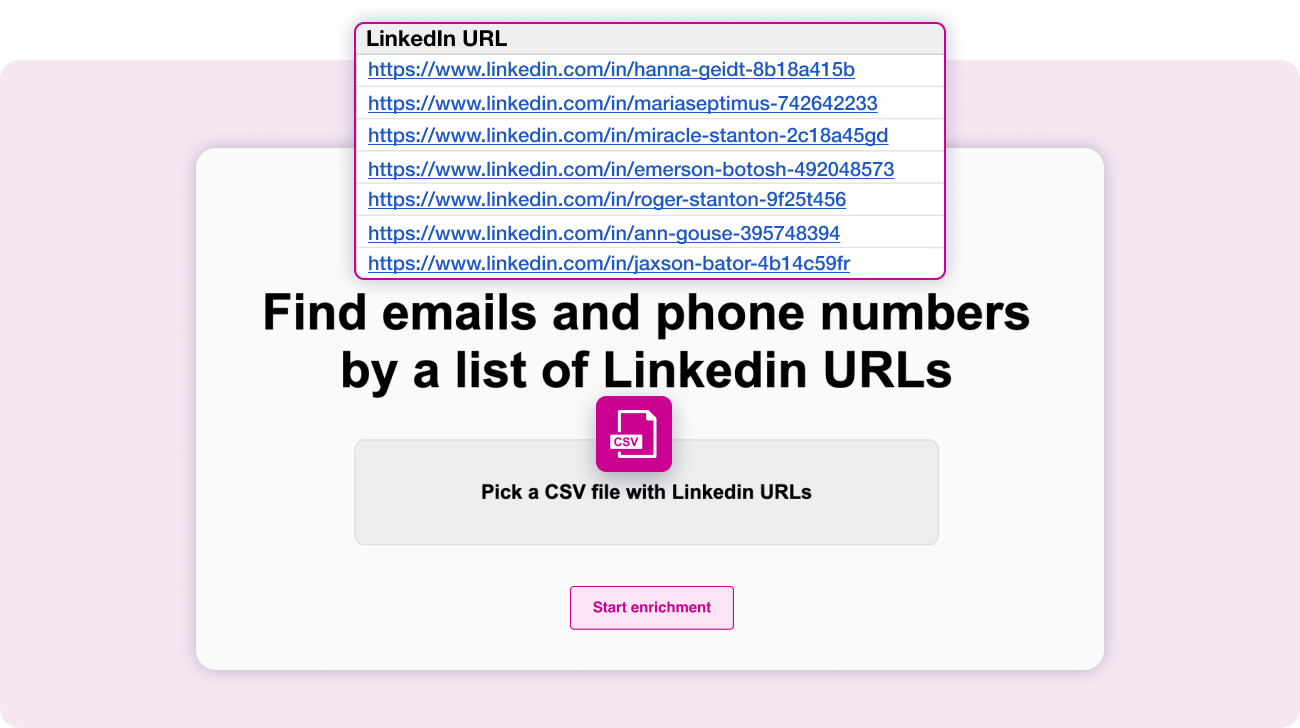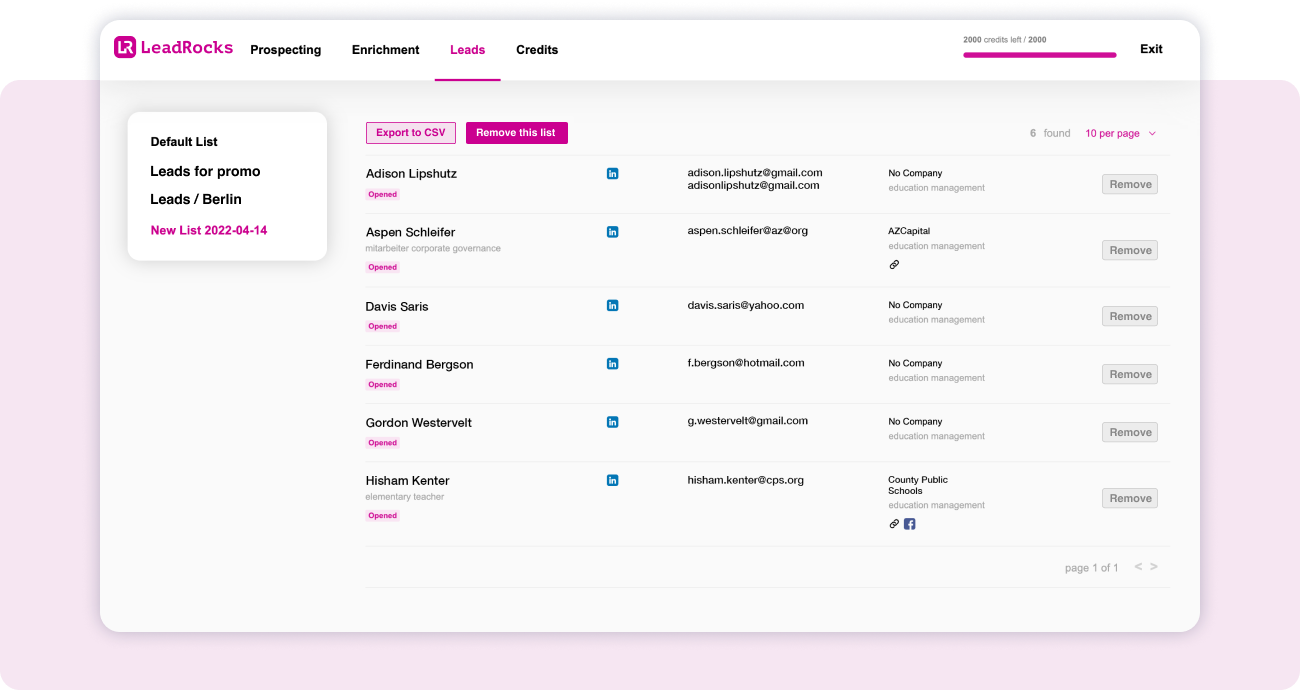 Enrichment
Save all your searches and enrichment results to LeadRocks lists. Keep this data as long as you need, or export it to CSV and use in your CRM or automation tools.
Sign up for free
Chrome extension for LinkedIn
Use a free magic window to speed up your manual LinkedIn routine. Get email and phone number directly on profile pages. Or download your people search results to CSV and upload it to the Enrichment tab to get contact details in bulk.
Get for free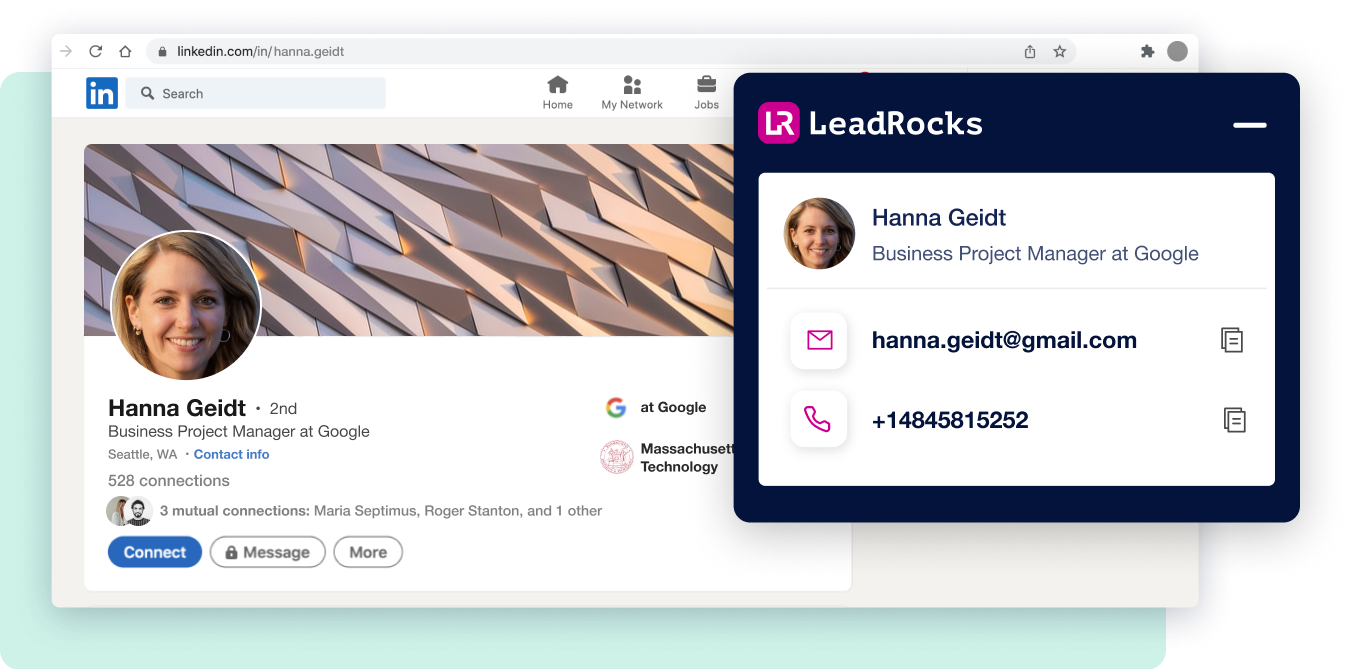 Why LeadRocks
LeadRocks is a very simple data enrichment tool and scraper that provides basic but very powerful features. It seems pretty easy but can hard drive the whole lead generation process for you.
👌
Extremely user-friendly
LeadRocks is a breeze to use both for pros and a less experienced eye.
No frustrations in your user experience.
🤓
Right pool of filtering criteria
We aligned the product with our own interests & pain points. The range of filters we provide is true practicality.
🤴
Committed Support
You can fully rely on our support team. We will do our best to assist you.
🔒
Safety
The data we provide originates from only official and legal sources. We have the whole team working on ensuring the data you have at hand only contributes to your growth and never comes from unreliable illegal sources.
😎
Fresh and authentic data
LeadRocks provides a decent worldwide coverage and high-calibre data accuracy. Try LeadRocks and assure coverage criteria befits your business.
Our users believe that
It's definitely one of the most promising tools. What I like best about this software is that it gives valid contact information.
LeadRocks saves a bunch of our time! It lets you grab together the profiles you found, in one file, 1000 at a time. It speeds up the whole leadgen process for us. It helps a lot to find work emails and extend existing bases.
We combine it with Sales Navigator and get amazing results.
I would underline that accuracy of data, since it's the most obvious advantage. Most such tools we used before — always had problems with outdated contacts. LeadRocks beats them all. 5 stars.
Pricing
Free
$0
Per month
50 monthly credits
Unlimited users
Enrichment
LinkedIn scraping extension
Emails and phone numbers
Choose
Starter
$29
Per month
1,000 monthly credits
Unlimited users
Enrichment
LinkedIn scraping extension
Emails and phone numbers
Choose
Growth
$145
Per month
5,000 monthly credits
Unlimited users
Enrichment
LinkedIn scraping extension
Emails and phone numbers
Choose
* 1 credit is charged for all the contact details of one person.
FAQs
What filters can I use for search?
Company name, job title, location, industry and team size are available for now.
How much do I pay for opening one contact?
1 opening = 1 credit, you pay $29 for 1000 credits.
Yes. LeadRocks collects only business-related data. It is not that sensitive information as, for example, browser history or financial information. Such type of data LeadRocks doesn't collect or share. We have the whole legal department monitoring possible changes in law and ensuring alignment with GDPR requirements.
What is Leadrocks used for?
LeadRocks is great for letting you escape manual work that you do in lead generation, like finding needed people to reach out to and then saving their contacts into your base. It is also a great tool to extend your existing contact base. 
LeadRocks is very useful for sales teams and can easily replace leadgen specialists for you. It allows you to save a wealth of time in the initial leadgen if you use LinkedIn for lead generation.
Does LeadRocks integrate with any CRM?
No, it doesn't yet. However, we're planning on including this in future.
Data enrichments refers to the process of having your existing database completed with other data about your prospects. For example, you may have the list of prospect emails and search for their LI profiles or vice versa. In this case, a data enrichment tool is what can help you enrich your base: the only thing you need to do is to upload that list of emails and choose the right tool that is going to crawl all existing databases and add LI profiles next to each email that it was able to find profiles for.